See The World Thorugh Quality
Not all eyeglasses lenses are created equal.
Your eyes deserve lenses that will provide clear, crisp vision. But, there's a lot more that goes into quality lenses beyond your clear vision.
Ready to update your prescription?
---
Lenses You Can Trust
Your lenses shouldn't weigh down on your face, and they shouldn't impact your ability to see. Many lenses these days come with enhanced features like anti-fog, anti-glare, blue light protection, scratch protection, and more.
That's why StylEyes has curated only a handful of exceptional lenses. We have specifically chosen these lens brands to ensure you receive the highest quality available.
Shamir
Recognized as a world leader in cutting-edge technology, Shamir offers a wide variety of lenses for single-vision and progressive lens wearers.
The company's AI technologies have allowed them to study exactly how a wearer utilizes their lenses, where their eyes are gazing, and what areas of focus are most important.
Offering everyday lenses, work/computer lenses, and play lenses (for sport, fashion, and golf), Shamir provides blue light protection, transition lenses, anti-fog, plus other features and their Reduce, Resist, Repel technology:
Reduce
Low Reflection Finish appearance that dramatically reduces cosmetic glare
Reduces coloration to provide an added cosmetic benefit of the glasses
Resist
Improved scratch resistance to protect the lenses and provide greater durability and longevity
Enhanced anti-static properties to repel dirt and dust
Helps eliminate smears and smudges
Repel
Developed with oleophobic and hydrophobic properties to enhance your visual acuity
Lenses are easy and effortless to clean
Repels dirt, dust, and water, stays clean
Essilor
Providing innovative lens technology for clarity, protection, and vision, Essilor offers lenses for an extensive list of needs:
Lenses for seeing near and far
Lenses for outdoor activities
Lenses that adapt to variable lighting conditions>
Anti-fog lenses
Polycarbonate & hi-index lenses
Children's lenses
Lenses that protect against glare, scratches, & smudges
Lenses that protect against blue light
Lenses that protect against UV
Lenses that protect against digital eye strain
Zeiss
In the eyewear industry since 1846, Zeiss has made leaps and bounds in eyewear lens technologies. Their wide range of products are tried and tested, and continue to be of the highest quality possible.
Some of Zeiss lens offerings include:
Single-vision lenses used for single-power distance vision or reading
Progressive lenses for presbyopes to provide clear vision at all distances
Office lenses for relaxed and clear vision at the computer and near to intermediate distances
Myopia management lenses specifically designed for children, providing them with a comprehensive management spectacle lens portfolio
Digital lenses to help protect eyes from light emitted by mobile digital devices
DriveSafe lenses to enhance vision for driving in adverse weather and light conditions like rain, snow, or fog, and driving at night.
EnergizeMe Eyeglass Lenses—specifically designed to refresh the eyes after wearing contact lenses
---
Safety & Sports Lenses
We offer sturdy, protective lenses for sports and safety—including ski, swim, and safety goggles—so your eyes stay protected while you stay active.
---
Our Brands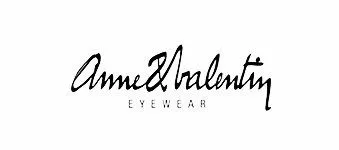 Anne & Valentin
Anne and Valentin opt for a deeper comprehension of who their customers are - how they move, live, and think - to find, for each, the perfect frame, dedicated to the customer's unique personality and particularities.
Barton Perreira
This compelling collection of vintage-inspired frames features phenomenal details like intricate filigree metalwork and rich jewel-colored acetate frames.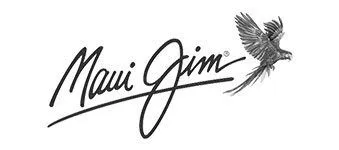 Maui Jim
Maui Jim is the fastest growing maker of premium polarized sunglasses, prescription sunglasses, and ophthalmic frames in the world! It all began in Lahaina, Hawaii, with a need for sunglasses that could eliminate the harsh Hawaiian glare without distorting the colors of the island scenery.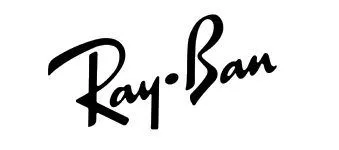 Ray-Ban
Ray-Ban has always been durable, comfortable, and attractive from the vintage classics to the present-day trendy frames. From celebrities to your friends, Ray-Ban is always a favorite.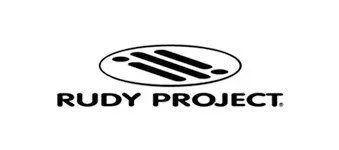 Rudy Project
Designed and crafted in Italy since 1985, Rudy Project produces advanced sunglasses and sport RX solutions. They dare you to Elevate Your Performance.
Salt
Inspired by nature's effortless beauty, SALT combines the best of California lifestyle and Japanese craftsmanship.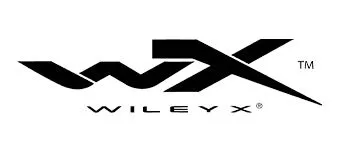 Wiley X
In 1987, Wiley X, Inc. began its quest to become a world leader in the research, development and marketing of protective eyewear and gloves for military, law enforcement and civilian markets.