Clear Vision With Style

Your glasses don't just help correct your vision—they frame your face, make a statement, and convey your personality at a glance.
At StylEyes, we offer high-tech, high-quality, and high-fashion frames. Explore our gallery and work with our attentive and accommodating staff to pick the perfect pair.
Stay Safe From The Sun Style
Whether you're hitting the hiking trails or the patio, soaking in the sun is one of life's simple pleasures. You can enjoy the sun safely while protecting your skin with sunscreen that has the right SPF—but you can't layer up sunscreen on your eyes. For that, we have sunglasses.
Protect your eyes with sunglasses in frames that range from fashionably on-trend to timelessly elegant. Visit our team at StylEyes to pick out stunning sunglasses and have them fitted with prescription frames.
Safery & Sports Eyewear
We offer sturdy, protective safety and sport lenses alongside our selection of frames, daily wear lenses, and sunglasses. Find sport, ski, and swim goggles, so your eyes stay protected while you stay active.
---
Eyewear Brands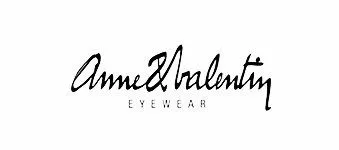 Anne & Valentin
Anne and Valentin opt for a deeper comprehension of who their customers are - how they move, live, and think - to find, for each, the perfect frame, dedicated to the customer's unique personality and particularities.
Barton Perreira
This compelling collection of vintage-inspired frames features phenomenal details like intricate filigree metalwork and rich jewel-colored acetate frames.
Bellinger
Founded in 2003 in Denmark, Bellinger eyewear consistently focuses on innovation. Dedicated to high-quality materials and construction, vibrant designs, and sleek shapes, Bellinger eyeglass frames leave a lasting impression on those around you. Make a statement with Bellinger frames.
Bevel
Bevel Specs maintains a classic but minimalist aesthetic, using truly high-quality materials with Japanese production, to constantly seek innovation, so glasses look, fit, and perform better.
db4k
Created to reflect a child's taste and personality, this collection is designed to grow with them and their ever-changing interests. It's a collection that appeals to kids and parents alike. These are the glasses that you wish you had when you were a kid.
J.F. Rey
J.F. Rey eyewear line-up exhibit a European flair that's hard to find anywhere else. Those who want to look outside of the box and wear eyewear that's one of a kind often find J.F. Rey to be their new favorite.
l.a.Eyeworks
This adventurous collection of frames features exciting colors, funky designs, and unique shapes. Inspired by the diversity of faces and our individual uniqueness, l.a.Eyeworks brings imagination to life.
Lindberg
Everything we do is steeped in the Danish design tradition of discreet, classic elegance and carefully considered simplicity. LINDBERG designs have won dozens of prestigious design awards.
Lunor
Drawing inspiration from historical spectacle frames, Lunor has conceived its contemporary redesign of traditional eyewear. Their most notable frame is one you are likely familiar with, the Lunor Classic Round frame, as worn by Steve Jobs.
Mattisse
Showcase your style in elegant hand painted frames protected by a laminate coating. Fill your life with color and contemporary style. Made in Italy.
Maui Jim
Maui Jim is the fastest growing maker of premium polarized sunglasses, prescription sunglasses, and ophthalmic frames in the world! It all began in Lahaina, Hawaii, with a need for sunglasses that could eliminate the harsh Hawaiian glare without distorting the colors of the island scenery.
Mykita
The embodiment of zeitgeist appeal, Mykita glasses are distinguished by their progressive approach to form, surface, and construction. Each piece is handcrafted from modern designs fused with advanced technology to create a refined and distinctive aesthetic.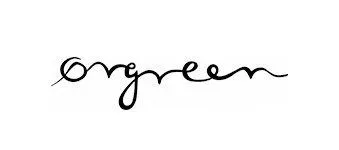 Orgreen
Cool, high-end Danish designs. They are handcrafted to perfection in Japan. In a unique universe of colors and cool styles - from edgy to iconic.
Ray-Ban
Ray-Ban has always been durable, comfortable, and attractive from the vintage classics to the present-day trendy frames. From celebrities to your friends, Ray-Ban is always a favorite.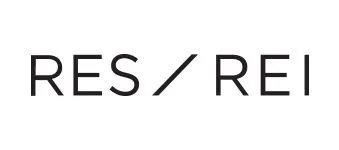 Res Rei
Res Rei believes it is important to understand that technology itself is not enough to make quality frames: the human touch is necessary. It's the people who design and manufacture, step by step, our frames that make this possible.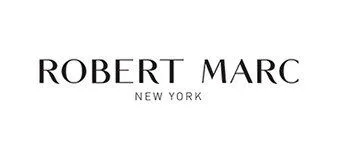 Robert Marc
A defining feature of the Robert Marc Collection; every frame is handcrafted with materials of the highest quality, such as Zyl (an Italian acetate), and titanium. Classic and modern design elements are combined to create impeccably stylish frames.
Rudy Project
Designed and crafted in Italy since 1985, Rudy Project produces advanced sunglasses and sport RX solutions. They dare you to Elevate Your Performance.
Salt
Inspired by nature's effortless beauty, SALT combines the best of California lifestyle and Japanese craftsmanship.
Scott Harris
Whatever look you are feeling, be it edgy, refined, playful, or casual, Scott Harris eyewear will have it. Cutting edge fashion is combined with the highest quality materials to create this collection of frames.
State
Straight from the windy city, these frames are made with character you can only find in Chicago. They flaunt expression and personality in a way no other frames have been able to capture, with the quality you expect from American goods.
Theo
THEO eyewear began in 1989 in Antwerp, Belgium. The concept behind THEO frames is to create eyewear that turns heads and leaves a lasting impression on those around you. This memorable line of eyewear features bold and colorful designs that you will not find anywhere else.
Wiley X
In 1987, Wiley X, Inc. began its quest to become a world leader in the research, development and marketing of protective eyewear and gloves for military, law enforcement and civilian markets.
Nina Mûr